Digital perspective, global mindset.
Location:
Online & Düsseldorf, Germany
Format:
Distance learning
The distance learning MBA for global change-makers, from Germany's top business school.
In a rapidly changing business environment, the leaders of today must be prepared for the developments of the future. WHU's first online MBA offers the assurance of quality from a top-ranked European business school, with the digital capability to provide a flexible yet challenging program designed to sharpen your business acumen. Study with a distance-learning format that fits your lifestyle while connecting with a global community of top-tier executives and leaders.
Immersive: Unparalleled access to a global network of over 4,500 alumni.
Established: Receive a triple-accredited degree from Germany's top business school.
Innovative: Unique teaching methodology with the latest technology to support your studies.
Personalized: Our top-ranked career services provide a bespoke approach to helping you reach your goals.
Flexible: Study in 18 or 36 months, or take individual certifications at a pace that suits your personal needs.
Human resource development
Are you an HR professional looking for employee development opportunities? Let's chat!
Experience the WHU spirit online –
Join us at one of our upcoming events.
Ready to find out more? Still have questions regarding the curriculum or financing? Sign up for one of our online events and talk directly to our recruiting team, to find out how we can help you take the next steps in your career.
For a more informal discussion, we also offer Virtual Coffee Chats where we look at your personal profile and discuss how the WHU Global Online MBA can help you achieve your professional goals.
An MBA that fits to your lifestyle –
Total flexibility to transform your career.
Boost your career without losing professional momentum
Three flexible study options allow you to set the pace:
Study over 18 months for a fast track to an accredited degree from WHU, with courses lasting four weeks and requiring 18.5 hours per week.
Tricky schedule? Choose a more flexible track spanning 36 months, with courses lasting eight weeks and a workload of 9.25 hours per week.
In partnership with WHU Executive Education, you can be entirely open in your study plans and choose certification; complete each core module individually with the option to finalize the Global Online MBA, over the course of five years.
Learn more about our Global Online MBA Program:
Innovative learning methodology for maximum impact –
Preparing you for the business world of tomorrow.
Academic excellence with real-life application
Study alongside global peers with a mixture of live interactive classes and asynchronous sessions, led by an international faculty and business experts. Engage in real-life case studies and gain new tools to help propel your career and drive change in your chosen industry. Personalize your studies by selecting elective courses relevant to your interests and participate in an optional face-to-face module abroad to discover new markets.
Focus on personal growth and leadership development
Our curriculum centers on your personal growth and leadership development needs. From one-on-one coaching and leadership lectures, every aspect of your education is designed to foster open discussion and develop self-awareness, helping you learn to both be a successful leader and be led successfully by others.
Sharpen critical thinking and communication skills
Learn to think quickly, critically, and in a solution-oriented manner – essential skills for the business world. Work with diverse cultures, personalities, and people from various academic and professional backgrounds to adapt and improve your communication skills, preparing you for a modern working environment.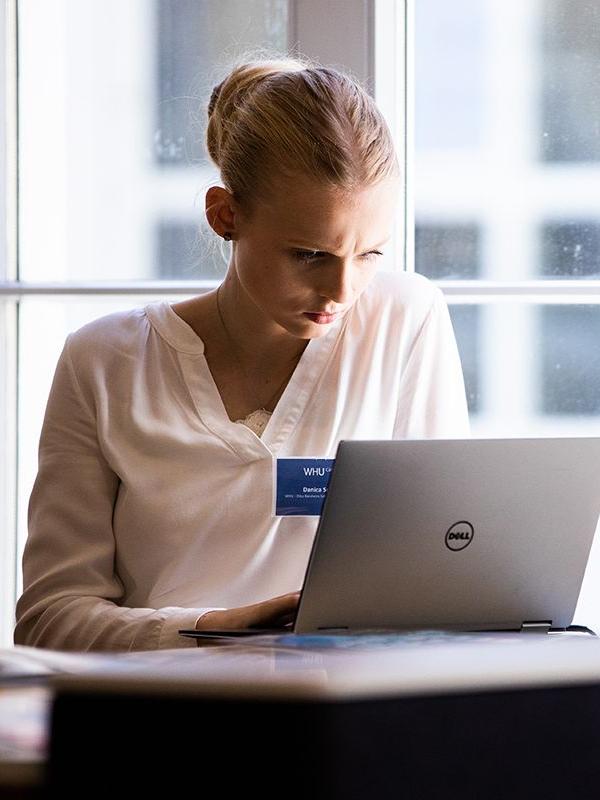 Join our digital pioneers – apply today.
We believe that an applicant is not just the sum of their grades or test scores. We approach applications with a holistic mindset, allowing you to demonstrate your unique potential to the admissions committee.
Admissions Process
Online application

Please complete the online application form via the WHU Application Center, including scans of all required documents. All documents should be submitted in either English or German, including a translation if necessary.

Interview
Once the admissions committee has reviewed your application, we will invite you for an interview that will take place via telephone or virtually (i.e. Skype).

Final decision
The admissions committee will make a decision within two weeks of the interview after which we will inform you of the decision.
Admission Requirements
Undergraduate degree (Bachelor or equivalent with a copy of the official certificate)
Minimum of two years postgraduate work experience
Proof of fluency in English (unless you are a native speaker)

TOEFL (min. 100 IBT) or equivalent IELTS (7.0) if English is not your native language
The WHU TOEFL recipient code is: 0682

GMAT score or equivalent GRE (dependent on previous experience - contact us for further details)
The WHU GMAT recipient code is FBR-FH-02, the WHU GRE recipient code is 7175. GMAT scores are valid for five years

One letter of recommendation from a supervisor
Please ask your supervisor to send it via their business account to online-mba(at)whu.edu
Download template here
Completed online application form via the WHU Application Center
Don't miss our early-bird deadline!
Apply by Nov 30: €3,000 off tuition fees (March 2021 intake)
Next intakes:
March 2021
September 2021
Please note that application deadlines apply 4 weeks before the program start
Invest in your career – how to finance the Global Online MBA.
Pursuing an MBA can be a substantial investment into your career, but it also requires a financial investment. We are committed to helping you explore and evaluate different financing options to make sure this investment doesn't stand in the way of your future.
Finance your participation in the Global Online MBA Program with the financing concept from WHU Brain Capital GmbH. To learn more about this concept, please visit www.whubraincapital.de
WHU grants scholarships to enable highly talented candidates from all countries and professional backgrounds to pursue the Global Online MBA. According to the description of the respective scholarship, we seek to support individuals who are likely to add special value to the MBA class. The WHU scholarships are not bound to a specific amount. The admissions committee grants scholarships based on various criteria.

To apply for a scholarship, please use the respective scholarship application form, which can be downloaded under the links below. Please note that only one scholarship application per person is possible and that scholarship application requires an application for the Global Online MBA Program at WHU. Seats in the program and scholarships are limited and granted on an ongoing basis. Therefore, we recommend early application. Once you have completed your application to the Global Online MBA, please send your scholarship application to online-mba(at)whu.edu.
Additional information on scholarships is available on the following websites: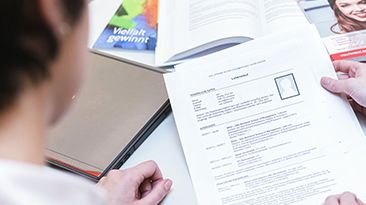 The Global Online MBA is for you if …
You want to gain global business insights through active dialogue with a diverse group of peers.
You see yourself as a motivated and focused individual ready to drive change.
You thrive in a collaborative group setting, where new ideas come to life.
You are looking to rewrite the rules, to innovate and disrupt.
You want an accredited, globally recognized degree from a top European business school.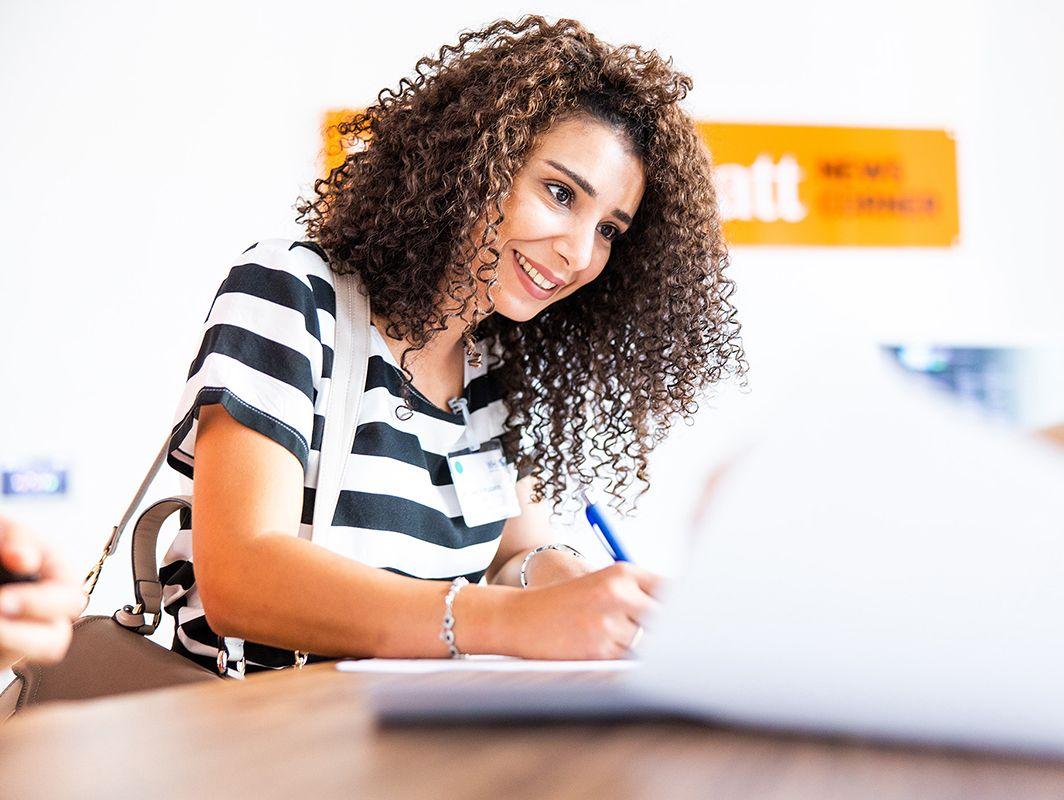 Don't forget our early-bird deadline!
Complete your application before November 30, 2020 for a tuition fee reduction and join WHU's first Global Online MBA in March. You do not have to complete the online application all at once - you can save your information and come back to it later.
Experience the WHU difference –
Watch our short video and be inspired!
Be a digital pioneer –
Get in touch today.
Don't miss your chance to be a pioneer in the first fully flexible Global Online MBA from WHU!
We accept rolling admissions - get in touch to confirm your interest, receive essential updates, and application reminders. Find out more about our flexible study options, financing, and how to apply, as well as upcoming online events to meet the program team and ask the questions important to you!
Data Protection Notice
At WHU we care about your privacy. We do not sell, rent, or otherwise make available to third parties any personal information for marketing purposes. Detailed information can be found in our Privacy Policy.