Whether you are looking to obtain management expertise, climb the career ladder, or change careers our international MBA Programs at WHU Campus Düsseldorf are for you. Designed to maximize your academic learning, international exposure, professional network, and leadership impact, an MBA from WHU will help you reach your goals. Our Program's success in supporting career development is confirmed year after year in internationally renowned rankings, such as the Financial Times Global MBA Ranking and The Economist Which MBA? Ranking.
Develop a global business mindset: Integrated modules in the USA, India, and China
Learn to be an responsible and effective leader: Experiential approach to leadership and personal development
Maximize your career impact: Tailored support from our top-ranked career center
Benefit from life-long learning: Professional development opportunities after graduation
Cultivate lasting professional relationships: Close-knit and diverse global alumni network
Full-Time & Part-Time MBA Programs
One program, two formats -
The right choice for your career.
Choose from two study formats taught in English based on your personal situation and preference: The 12-month Full-Time MBA and the 24-month Part-Time MBA. The Part-Time MBA Program takes place on two weekends (Saturdays and Sundays) per month.
Learn more about our MBA Program:
Your future awaits - apply now!
We welcome students from diverse cultural and professional backgrounds. Our holistic approach allows us to consider all aspects of your application, not only your grades or test scores. This means you have the opportunity to showcase your unique potential to our selection committee.
Admission Deadlines and Fees
We accept applications throughout the year. However, we strongly encourage applying as early as possible since places are limited.
The final application deadline for our non-EU applicants who require a visa is December 31 (April Intake Full-Time MBA) or May 31 (September Intake Full-Time) to ensure that the visa application procedure can be successfully completed in time for the start of the program.*
Applicants from India and China are strongly recommended to apply one month earlier than the suggested international deadline, due to lengthy visa processing times.
The final application deadline for applicants who do not require a visa are encouraged to apply by February 29 (April Intake Full-Time MBA) or July 31 (September Intake Full-Time and Part-Time MBA).

We require no additional fees upon submission of your application. Please also take note of the early bird deadlines (on this page) for reduced tuition fees.
*Applicants from Australia, Brazil, Canada, El Salvador, Honduras, Israel, Japan, New Zealand, South Korea and the US, do not need visas to enter Germany as a student. Please confirm with your nearest German Embassy as these regulations can change without notice.
Admission Process
Application

Please fill in the MBA questionnaire and online application form and include scans of all required documents
See admission requirements below

Interviews
Once the admissions committee has reviewed your written application, we will invite you for an interview, which will take place either via telephone or in-person
Interviews are conduced by MBA faculty, staff, and alumni

Final Decision
The admissions committee will make a decision within two weeks of the interview, after which we will inform you of the decision
Admission Requirements
Undergraduate degree (Bachelor or equivalent)
Minimum of two years postgraduate work experience
Completed online application form
Fill out your application using the online portal
Completed MBA questionnaire
Download questionnaire here
One letter of recommendation from a professor or supervisor
Send this document in a sealed envelope or ask your supervisor to send it via their business account to mba(at)whu.edu
Download template here
GMAT score (A minimum score of 600 is recommended) or equivalent GRE
The WHU GMAT recipient code is FBR-FH-02, the WHU GRE recipient code is 7175. GMAT scores are valid for five years
TOEFL (min. 100 IBT) or equivalent IELTS (7.0) if English is not your native language
The WHU TOEFL recipient code is: 0682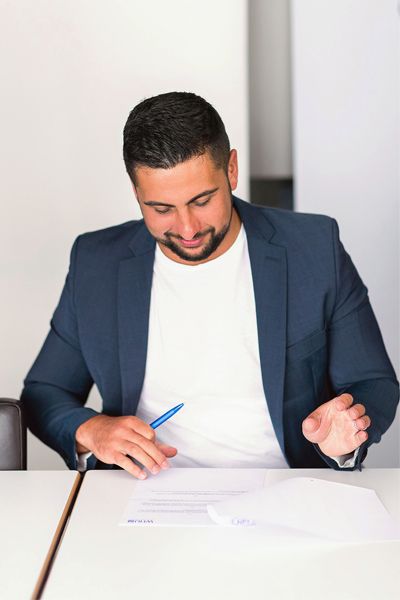 Don't miss the Early Bird offer!
Full-Time MBA

April intake
Apply by Aug 31: €5,000 off tuition fees
Apply by Oct 31: €3,000 off tuition fees
September intake
Apply by Jan 31: €5,000 off tuition fees
Apply by Mar 31: €3,000 off tuition fees

Part-Time MBA

September intake
Apply by Jan 31: €5,000 off tuition fees
Apply by Mar 31: €3,000 off tuition fees
*A complete application includes online application, MBA questionnaire, submitted GMAT and TOEFL scores and university documents.
Shaping your career - matching you to the market
The MBA marks an important and exciting turning point in your career. Whether you aspire to move up the career ladder in your current field, change industry, job function, or location, or become a successful entrepreneur, our top-ranked MBA Career Center is dedicated to helping you turn your career ambitions into reality. We will support you in carving out a career path in line with your personal goals that enables you to have a positive impact on the world. We have created the "Triple M" career roadmap that outlines how we will assist you in your career journey.
Our individualized approach to career development helped our previous MBA cohort make an average 106% salary increase, proving that our MBA Program provides value for money.
The outstanding rating in the Financial Times Global MBA Ranking 2019 further demonstrates our alumni's satisfaction with the effectiveness of our career services in terms of career counselling, personal development, networking events, internship search and recruitment, and distinguishes the WHU MBA Career Center as the #1 in Germany.
Career numbers at a glance
On average, students more than doubled (106% increase) their pre-MBA income
Over 82% of our students secured top positions within three months of graduation
89% changed either function, industry, or location
A sample of companies active in the MBA Program
ABB, Accenture, AlixPartners, Amazon, Aurubis, BASF, Bayer, Benteler, Camelot Management Consultants, Capgemini Consulting, Deloitte Financial Advisory, Deutsche Bank, Ernst & Young, Henkel, Huawei,Infosys, innogy Consulting, KPMG, Microsoft, mm1, Trivago, UBS, Vodafone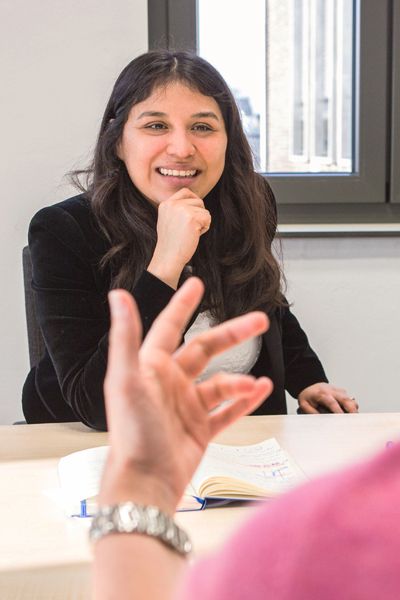 Providing academic excellence with outstanding faculty and practitioners
Our expert faculty are all actively engaged in research, allowing us to incorporate the latest relevant findings for the business world into our curriculum. The fact that WHU is the only private German university that is a member of the German Research Foundation (DFG) is testament to our professors' dedication. We also complement our own outstanding faculty with international faculty members from our partner schools as well as lectures, real-life cases, and workshops from top practitioners and experts in the field.
Take a look at the profiles of some of our faculty and practitioners: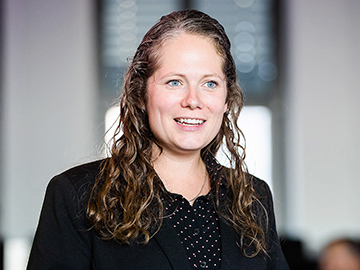 Professor Dr. Jane
Lê
Organizational studies
Strategic management
Strategy as practice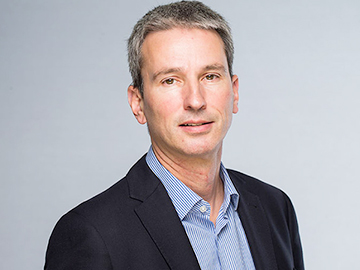 Professor Dr. Jürgen
Weigand
Empirical industrial organization
Competition policy and regulation
Corporate governance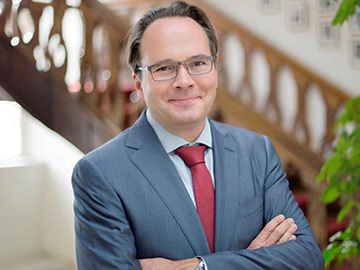 Professor Dr. Martin
Fassnacht
Price management
Retail marketing
Brand management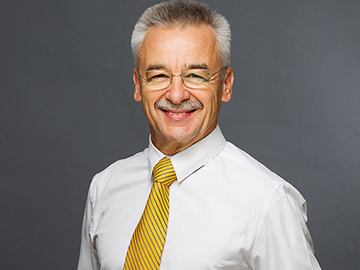 Professor Dr. Michael
Frenkel
Macroeconomics
World economy
International financial markets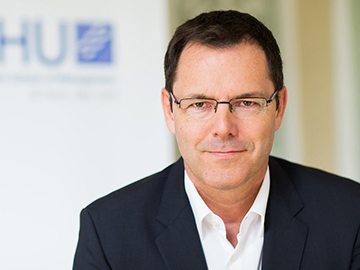 Professor Dr. Lutz
Kaufmann
Negotiations
Supply management
International business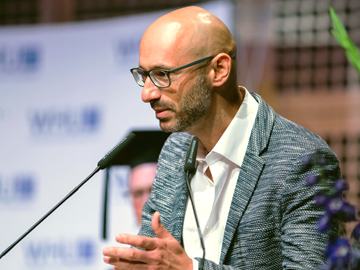 Professor Dr. Garen
Markarian
Financial accounting
Corporate finance
Insider trading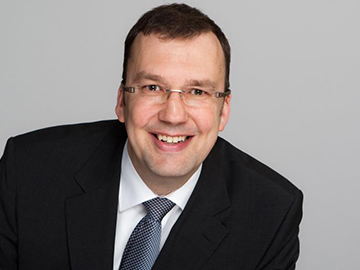 Professor Dr. Utz
Schäffer
Strategy execution
Management controlling
Management governannce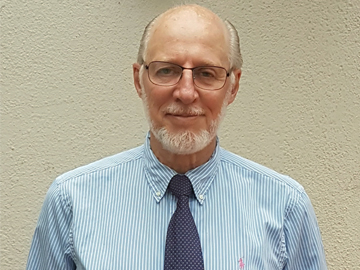 Professor Enrique
Kramer
Strategies for dynamic markets
Strategy and implementation
Entrepreneurship and society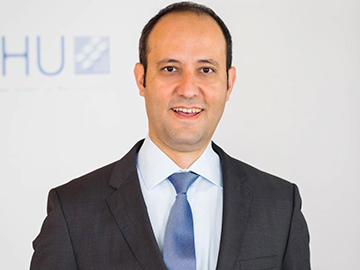 Professor Dr. Serden
Ozcan
Entrepreneurial finance
Private equity
Corporate restructuring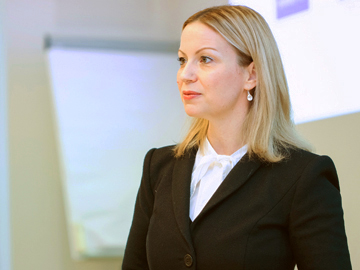 Professor Dr. Miriam
Müthel
International management
Organizational behavior
Business ethics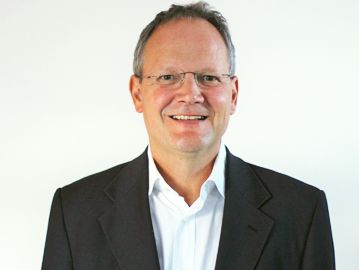 Dr. Thorsten
Truijens
Management accounting
Internal management
Performance measurement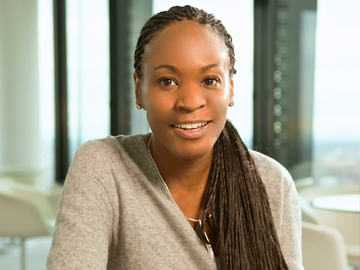 Jewell Sparks
Corporate innovation
Strategic innovation
Start-up mentor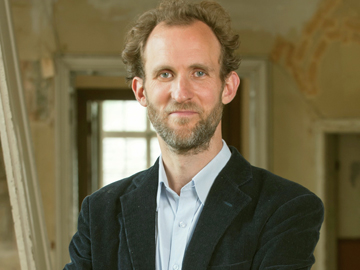 Severin von Hoensbroech
Stage rules
Pitch expert
Business communication

Hardy Kuhn
Design thinking
Agile management
Strategy formulation & execution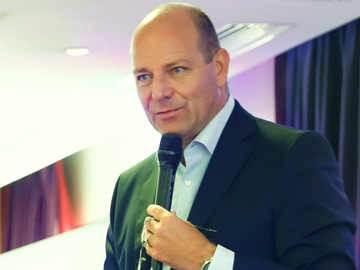 Thomas Kraus
Strategy execution
Change management
Organization management
Whether founding start-ups, changing industry or function, or progressing into senior roles, our students are writing their own success stories after graduation.
Find out what they are up to, what impact the MBA Program has had on their professional lives, and what motivated them to get the MBA in the first place.
CV check
Take the first step towards your future.
Get your CV checked!
Are you curious to find out whether you would be a good fit for the MBA program? Do you have at least 2 years of professional work experience?
Upload your CV and find out if you are already eligible for our program. Our recruiting team will contact you to provide feedback.
CV check
Take the first step towards your future.
Get your CV checked!
Are you curious to find out whether you would be a good fit for the MBA program? Do you have at least 2 years of professional work experience?
Upload your CV and find out if you are already eligible for our program. Our recruiting team will contact you to provide feedback.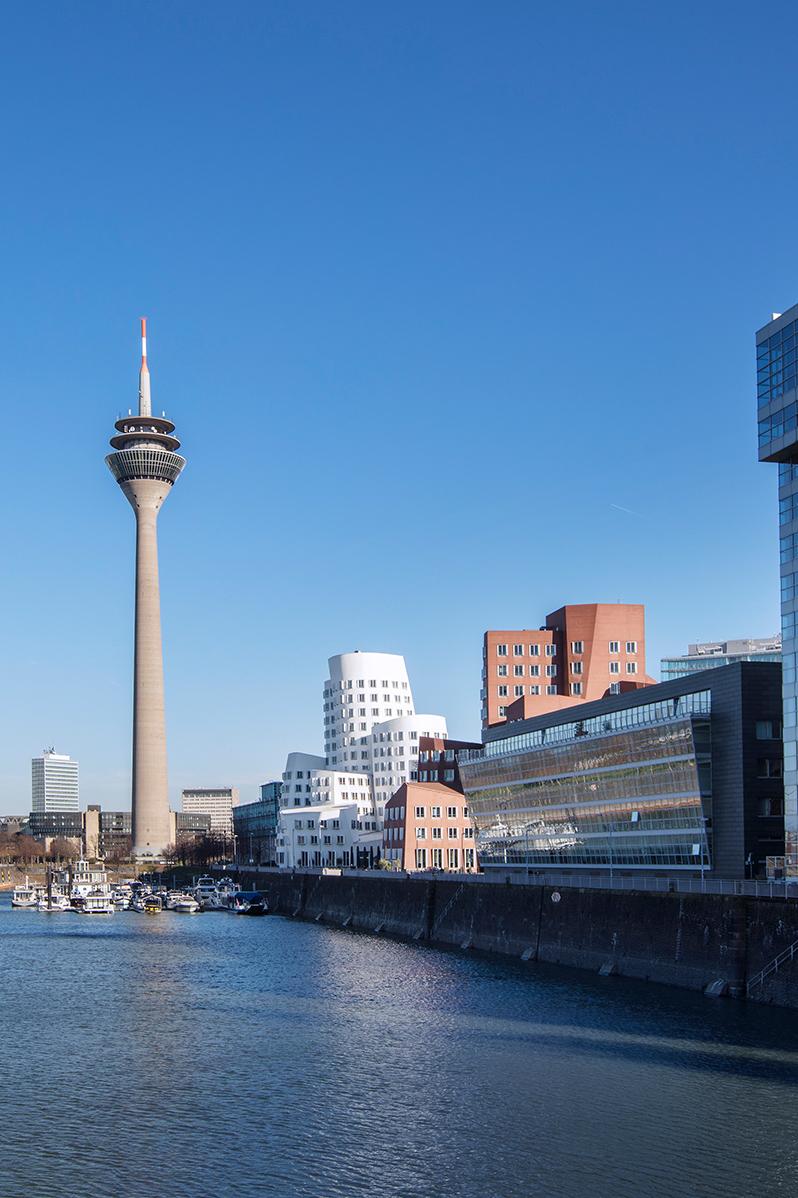 WHU Campus Düsseldorf –
An international hotspot.
Düsseldorf is the capital of the state North Rhine-Westphalia and is located on the banks of the river Rhine. Its 600,000 inhabitants make Düsseldorf a vibrant and international city in which to live, study, and work.
Learn more about Campus Düsseldorf
Study in Germany –
Diversity and heritage at the heart of Europe.
Germany has long been celebrated for its level of excellence in the fields of science, technology, and engineering - but what else makes it special? Lying at the heart of Europe, Germany is a culturally diverse country that is both cosmopolitan and tolerant, and ranked as one of the safest places in the world, offering a high quality of living.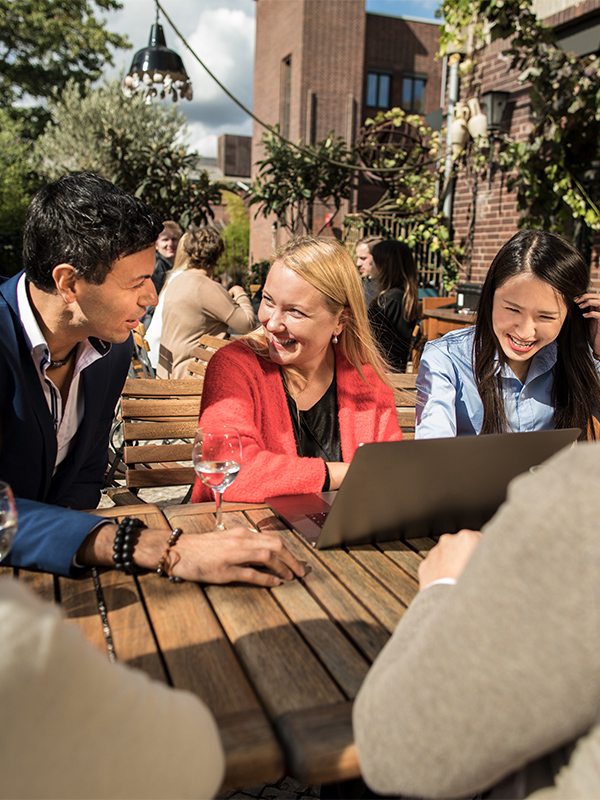 It's not only about studying –
WHU is an exciting place to be.
The WHU spirit is a term you may have already come across, and it is certainly one you'll hear again once you're on campus. Student life at WHU isn't just about studying - in their free time, our students enthusiastically pursue a wide range of extracurricular activities, making campus an exciting place to be no matter what your interests are.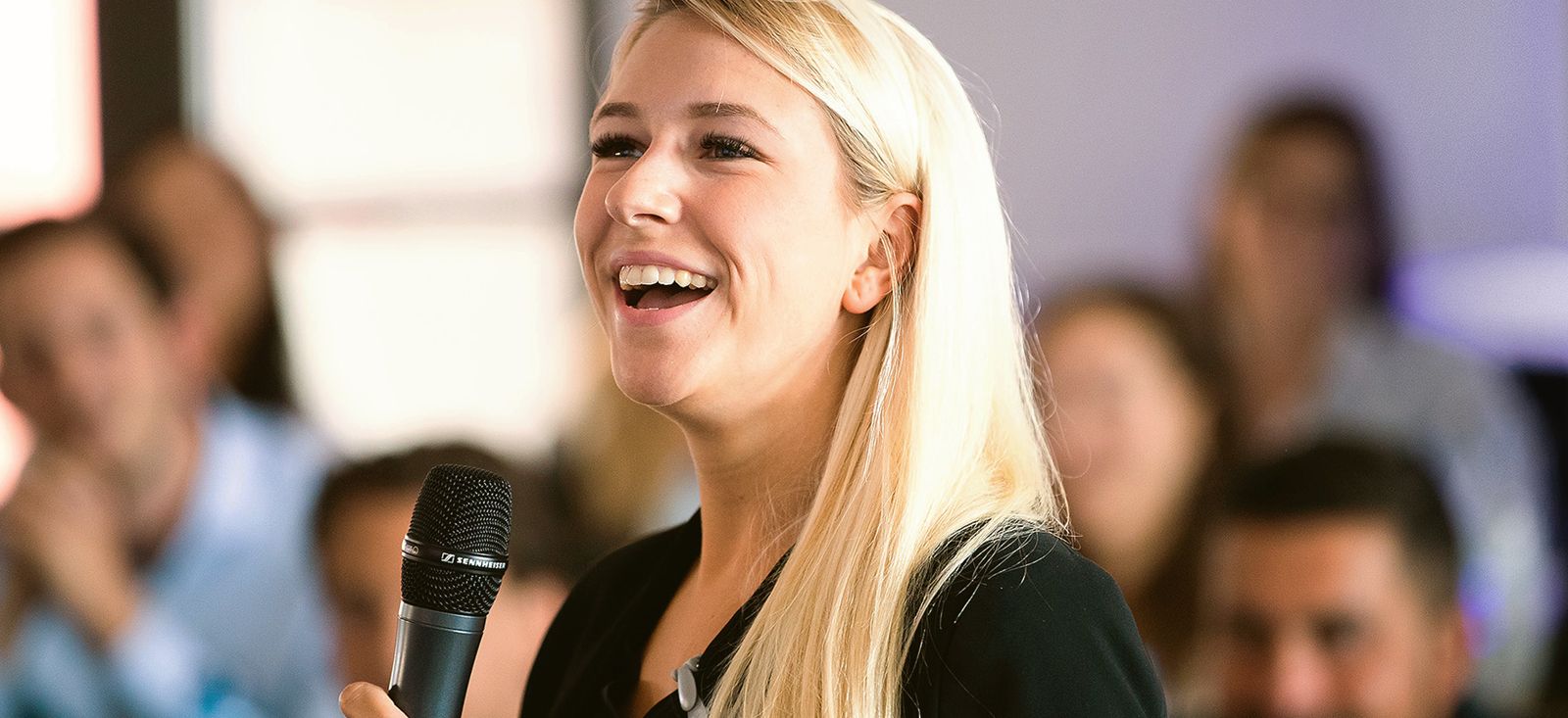 News & Stories
Courageous and committed – Gain an inside perspective into the WHU MBA experience.
Find out what is happening at WHU, get a taste of the MBA student experience, and check out what our alumni are up to.
Experience the WHU spirit in person –
Join us at one of our upcoming MBA events.
Curious about what it is like be a WHU MBA student? Looking for information regarding financing and return on investment? Have questions about the application requirements and procedure? With events taking place on campus in Düsseldorf, off campus all over the world, and online, there is always something going where you can find out more. Don't let your future wait, sign up now!
Your future awaits –
Get in touch with us now.
The WHU MBA recruiting and admissions teams are happy to answer any questions you may have about our curriculum, admissions requirements, and financing options. We are also happy to advise you on career prospects and return on investment as well as put you in touch with our alumni who would be happy to share their success stories and offer advice.
---
Data Protection Notice
At WHU we care about your privacy. We do not sell, rent, or otherwise make available to third parties any personal information for marketing purposes. Detailed information can be found in our Privacy Policy.
Stay in touch - MBA Newsletter
Have we caught your attention? Sign up for our newsletter and keep up to date with our current happenings.