Meet us in Sao Paulo on February 7.
Our Recruiting Manager, Carolin, will be at the InterContinental Sao Paulo on Friday, February 7, 2020 and would be delighted to meet with you in an informal setting to discuss how an MBA program at WHU can take your career to the next level. Please register by filling out the form below and Carolin will be in touch with you to arrange an individual appointment.
Reasons to study in Germany
Shape your future –
Join Europe's strongest economy!
Located at the heart of the largest central European economic area, Düsseldorf is host to the headquarters of many international companies and start-ups, and benefits from access to an international airport and connections to other European cities. Germany itself is famous for its strong economy but why else should you choose WHU as your MBA study destination?
Maximize your career impact: The #1 MBA Program in Germany

Benefit from numerous employment opportunities: Gain an 18-month post-study work visa

Develop a global business mindset: Join a large international community

Learn to be an influential and effective leader: Experiential approach to leadership and personal development

Cultivate lasting professional relationships: Close-knit and diverse global alumni network
Experienced and diverse - take a look at the current Full-Time MBA class profile:
78%
international students
6
average years of
work experience
Interested in meeting us over coffee? –
Register now.
Once you have filled the form, Carolin will be in touch with you to arrange the meeting. Should you have any questions, please feel free to get in touch with her directly.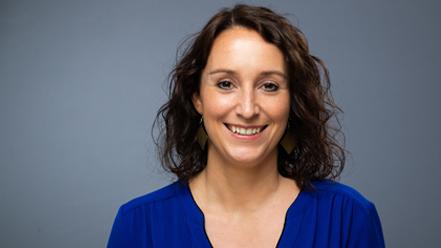 Carolin Hilden
Recruiting Manager MBA
Data Protection Notice
At WHU we care about your privacy. We do not sell, rent or otherwise make available to third parties any personal information for marketing purposes. Detailed information can be found in our Privacy Policy.